Here is CurrentHow's Daily Briefing™ for the 24th of Novemeber, 2016 :-
1. Tokyo gets its first November snow in over 50 years :-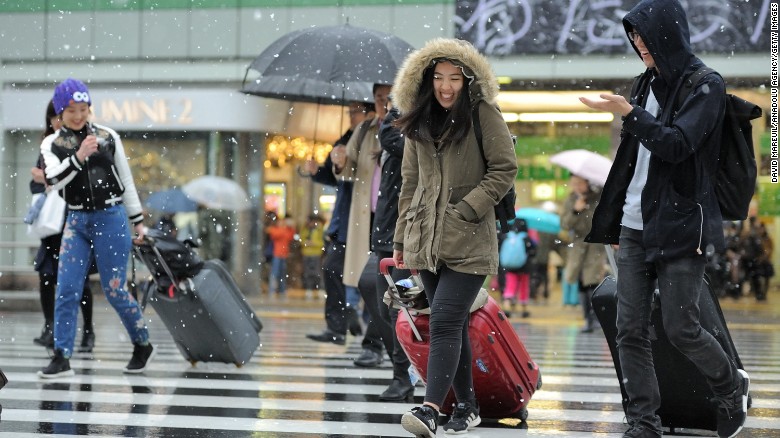 Winter arrived early in Tokyo this year as the Japanese capital woke up to snowfall in November for the first time in over five decades. An unusually cold air mass passing over the city pushed temperature down 10 degrees Celsius overnight — from an average of 11°C (50°F) to 1°C (34 °F). The Japan Meteorological Agency said it was the first time snow had fallen in November in central Tokyo since 1962, according to NHK, the country's national broadcaster.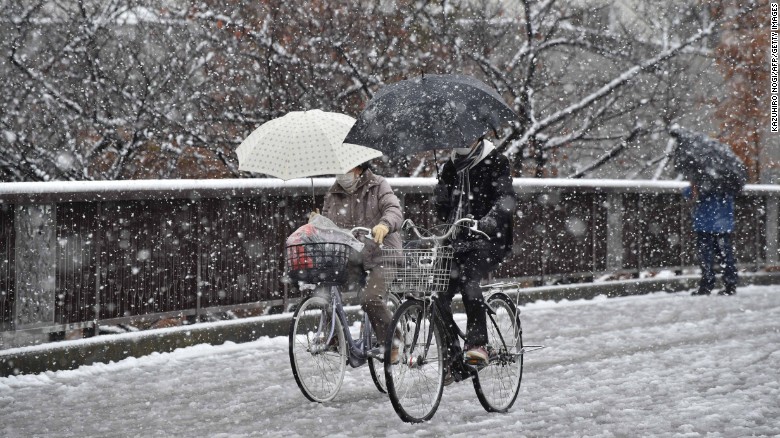 But the above freezing temperatures in central Tokyo made the icy flakes melt slightly upon falling on the ground, adding more moisture and creating heavy, wet snow. But while the snow's consistency made it harder to accumulate, it did pile up on some pavements and cars. Another first, as Tokyo never saw snow building up in November since records started to be taken in 1875.
The country's weather agency issued warnings of possible icy roads and snow on electric wires.
2. Green Party Presedential candidate, Jill Stein and liberals seek voting hack investigation :-
[facebook url="https://www.facebook.com/drjillstein/videos/1373593929347460/" /]
President-elect Donald Trump claimed Pennsylvania and Wisconsin — wins that helped push him
comfortably over the threshold
of 270 Electoral College votes needed for victory — while Michigan remains too close to call, more than two weeks after Election Day.
While the loss of those states played a large part in Clinton's downfall, her lead in the popular vote has continued to grow. She
now has close to 2 million more votes than Trump
— and pressure has been mounting among liberals for an investigation into what happened on Election Day.