Here is CurrentHow's Daily Briefing™ for the 12th of October, 2016:-
1. Islamic State claims responsibility for the deadly mosque attack in Kabul :-
The ISIS has claimed responsibility for the attack on a mosque in the Afghan capital of Kabul on Wednesday. The attack happened in a mosque in south-western Kabul.  The attack killed atleast 18 worshippers praying in the shrine, according to the local police. Over 50 people were wounded, among which 12 were in critical condition. The claim to Tuesday's attack, released online, came as the community observed Ashura, one of its holiest days, although commemorations have been subdued because of security fears. The Director-General of Afghan Police in Kabul has declared a state of heightened alert in the city citing specific intelligence that more terror attacks might follow.
2. US President Barack Obama declares that America will take the giant leap to Mars :-
In a major boost for engineering and space science, American President Barack Obama has vowed that the United States will do everything it can to make sure humans reach Mars by the next decade. Adressing the annual White House Science Fair, President Obama said that to achieve this aim, the National Aeronautics and Space Administration (NASA) will have to work together with the private sector companies, to develop the necessary technology for this ambitious project. He also announced a space conference in Pittsburgh, Pennenslyvania, which will bring together America's leading scientists, engineers, innovators and students to build a master-plan for this mission. He says that his ultimate aim is to make sure that astronauts haven't gone into space just to visit — but to stay.
2. United Nations' Human Rights Commissioner warns that a Trump Presidency could be 'dangerous' :-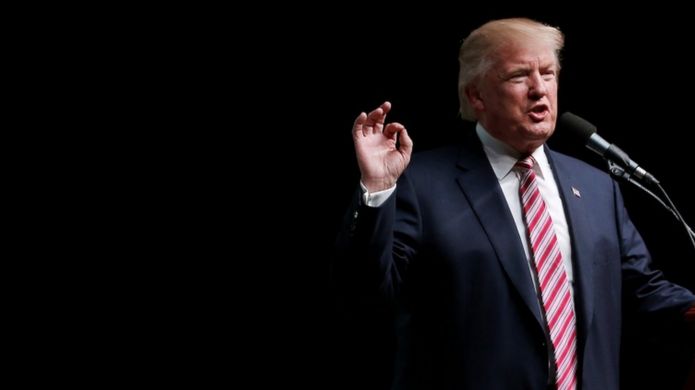 Donald Trump's "deeply unsettling and disturbing" views make him a danger internationally, the UN's human rights chief has said. The Republican presidential candidate's campaign has been marked by a number of controversial comments. Recent crude remarks about women have caused the biggest political fallout.Overnight President Barack Obama, at a rally for Democratic candidate Hillary Clinton, condemned those comments, saying: "The guy says stuff that nobody would find tolerable if they were applying for a job at 7-Eleven." His comments on migrants, Mexicans in particular, have drawn fire from rights activists. He has vowed to build a wall along the Mexican border and in June 2015 branded some Mexican migrants "rapists" and "murderers". Donald Trump's campaign, however, has refused to respond to this comment. Donald Trump now trails Hillary Clinton by 8 percentage points, with 1 in 5 Republicans saying his vulgar comments about groping women disqualify him from the presidency.
4. Thai King's medical condition is 'unstable' :-
 The health of Thailand's 88-year-old King Bhumibol Adulyadej, the world's longest reigning monarch, has "overall not yet stabilized", the palace said on Wednesday.The statement from the palace follows one on Sunday saying the king was in an unstable condition after receiving haemodialysis treatment, which is used to cleanse the blood of toxins, extra salts and fluids. Several hundred people gathered at the hospital, where the revered king has been for much of the past year, to pray for him. The King is widely loved by the people, who see him as a unifying force in an otherwise divided country. U.S. Assistant Secretary of State Daniel Russel said the U.S.-born king has been a "true friend of the United States". "He's a revered figure in Thailand and he's an admired figure in the United States and we hope his situation will stabilize," Russel told reporters in Washington.
To recieve CurrentHow's Daily Briefings™ in your inbox, press the 'Follow' button at the lower-right corner of your screen
This is a news briefing and the content published in this post does not reflect the views of CurrentHow™ Inc. in any way.