Here is CurrentHow's Daily Briefing™ for the 13th of November, 2016 :-
1. A 7.8 magnitude earthquake strikes New Zealand's South Island, Tsunami follows :-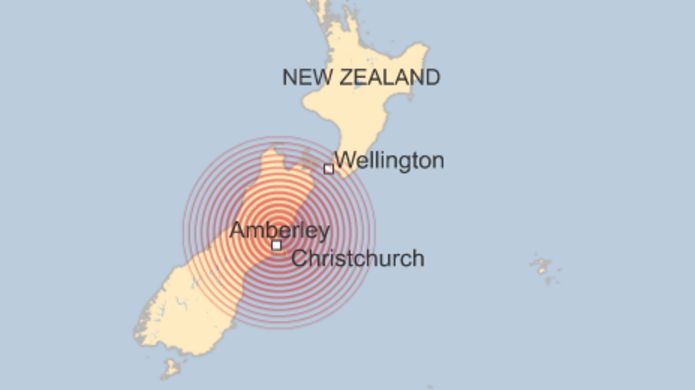 A tsunami has hit after an earthquake struck New Zealand's South Island.
The US Geological Survey said the magnitude-7.8 quake hit just after midnight (11:02 GMT on Sunday), some 95km (59 miles) from Christchurch.
The tsunami arrived in the north-eastern coast about two hours later. Officials said the first waves may not be the largest, with tsunami activity possible for several hours.
Residents were warned to head inland or for higher ground along the coast.
A gauge at Kaikoura, 181 km (112 miles) north of Christchurch, measured a wave of two metres (6ft 5ins), according toWeatherwatch.co.nz.
Smaller waves are said to be arriving in Wellington and other areas, the website said.
Residents in the Chatham Islands, an archipelago 423 miles (680km) south-east of the mainland, were also being warned a wave would hit imminently by the civil defence.
Thousands of people have already evacuated their homes, Radio New Zealand reported.
Others have taken to social media to offer people a safe bed for the night.
New Zealand lies on the notorious Ring of Fire, the line of frequent quakes and volcanic eruptions that circles virtually the entire Pacific rim.
Christchurch is still recovering from the 2011 earthquake that killed 185 people and destroyed the city centre.
2. 1 shot and 2 arrested as Anti-Trump protests rage on in the United States :-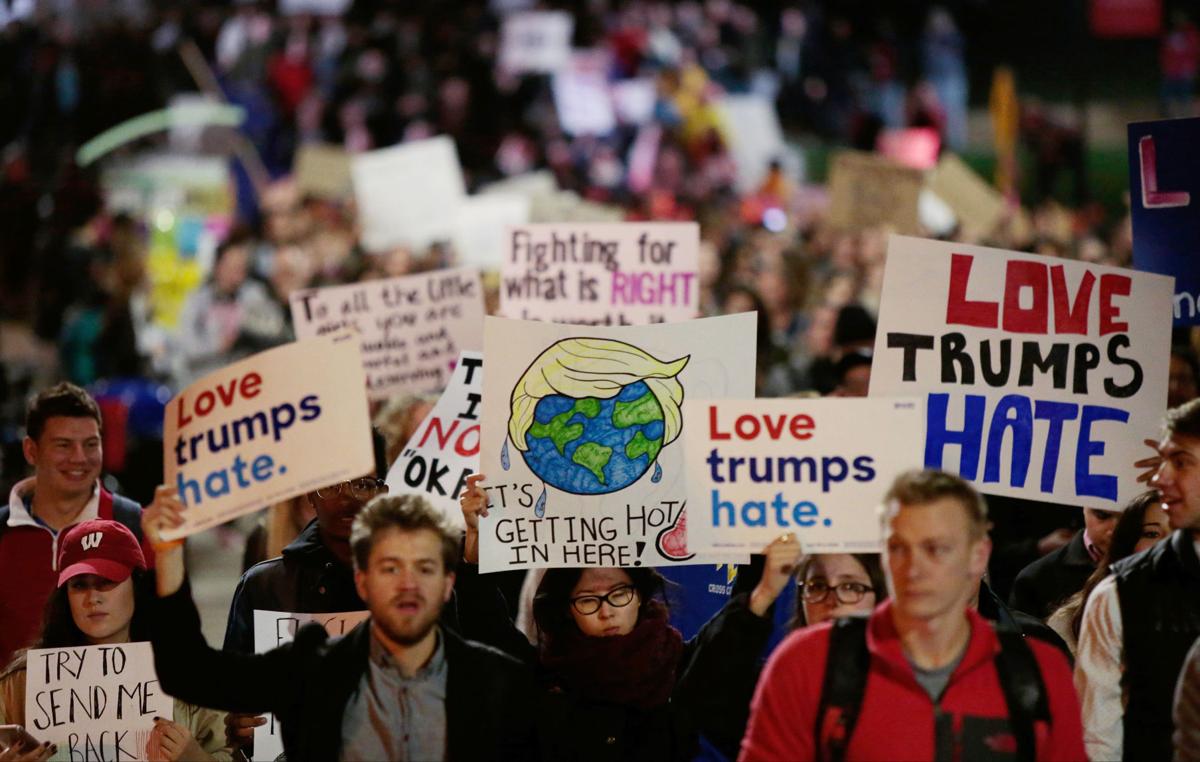 Several people were arrested, including two involved in a shooting that left one protester injured, during an anti-Donald Trump demonstration on Saturday night in Portland, Ore.
Authorities in Portland were forced to arrest and use some force against aggressive groups over the night. Police arrested 19 people and there were a few instances of protesters assaulting others through the night. Protesters were also seen throwing burning road flares at police.
Portland Mayor Charlie Hales expressed his frustrations with the four nights of protests, which has seen plenty of vandalism and violence on the streets. "Going to the streets for another night is not going to keep Donald Trump from taking office. It isn't going to change anything," he said.
Portland was just one city that saw another night of protests. Tens of thousands of people marched in streets across the U.S. – including in Los Angeles, New York and Chicago, and the smaller cities such as Worcester, Mass and Iowa City, Iowa.
Protesters rallied at New York's Union Square before taking their cause up Fifth Avenue toward Trump Tower, where they were held back by police barricades.
The Republican president-elect was holed up inside his tower apartment, working with aides on the transition to the White House.
Demonstrators in Indianapolis on Saturday threw rocks at police, slightly injuring two officers, said Police Chief Troy Riggs. Some protesters began chanting threats including "Kill the Police," and officers moved in to arrest seven demonstrators.
Police briefly fired pepper balls into the crowd during the confrontation.
"We believe that we have some instigators that arrived in our city," trying to start a riot, Riggs said.
In Los Angeles, an estimated 8,000 people marched through downtown streets Saturday to condemn what they saw as Trump's hate speech about Muslims, pledge to deport people in the country illegally and crude comments about women.
If you want to provide us any feedback, email us at [email protected]