Here is CurrentHow's Daily Briefing™ for the 14th and 15th of November, 2016 :-
1. Russian Economy Minister charged with $2 million bribe :-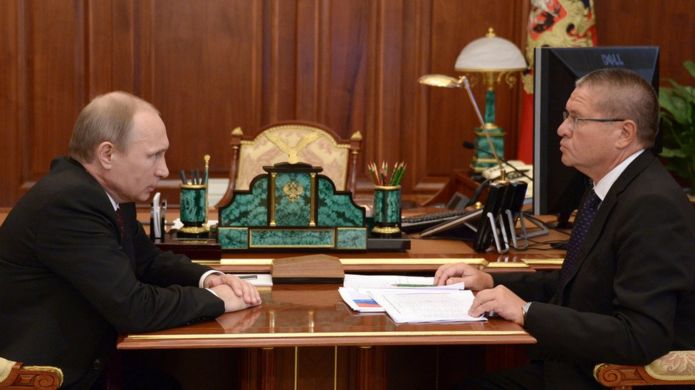 Russia's Economy Minister Alexei Ulyukayev has been accused of taking a bribe to endorse a state takeover. Russia's main anti-corruption body, the Investigative Committee (SK), said he received a payment of $2m (£1.6m). Mr Ulyukayev is the highest-ranking Russian official held since the 1991 coup attempt in what was then the USSR.
The SK said he had "threatened" to create obstacles for Rosneft's operations when it took a 50% stake in another state oil company, Bashneft.
The minister pleaded not guilty to the bribe charge and saw his arrest as "an act of provocation against a state official", his lawyer said.
According to SK spokeswoman Svetlana Petrenko, "Ulyukayev was caught red-handed", receiving a $2m bribe on 14 November for giving a favourable assessment of the Rosneft deal. Investigators asked the court to place him under house arrest, Interfax reported.
Mr Ulyukayev's deputy Yevgeny Yelin was appointed later on Tuesday as acting economy minister.
News of the minister's arrest sparked a mixture of shock and bewilderment.
A stream of commentators have been telling viewers that this means that no-one is untouchable, or above the law. Even ministers.
So on one level, the FSB operation is a clear show of state strength. A message to senior officials and far beyond.
2. Downing Street rejects leaked Governmnet memorandum's Brexit claims :-
The government says it "does not recognise" a leaked memo's claim that it has no overall plan for Brexit.
A spokesman said the "unsolicited document" came from an external accountancy firm and had "no authority".
Obtained by The Times, it warns Whitehall is working on 500 Brexit-related projects and could need 30,000 extra staff.
And it highlights "divisions within the cabinet" over Brexit strategy.
Prime Minister Theresa May hopes to invoke Article 50 – beginning the formal two-year process for leaving the EU – by the end of March next year. The government said the leaked memo – entitled "Brexit Update" of 7 November – had been written by an unnamed consultant and was not a Cabinet Office document, as reported in earlier versions of this story.
The prime minister's spokeswoman called it an "unsolicited document, not commissioned by the government or distributed widely across government".
She added that someone from the accountancy firm Deloitte had produced it and "the individual is not working for the Cabinet Office on this". The person had never been inside 10 Downing Street and had not engaged with officials since Theresa May had become prime minister, the spokeswoman said.
3. Air strikes resume in rebel-held Aleppo :-
Warplanes have bombed besieged rebel-held eastern districts of the Syrian city of Aleppo for the first time in three weeks, a monitoring group says.
The Syrian Observatory for Human Rights reported that the Haidariya, Masakin Hanano and Sheikh Faris areas were hit.
The Syrian government's ally, Russia, halted air strikes in mid-October to allow civilians and rebels to leave.
Activists fear the resumption signals that the government's assault on the east will now be stepped up.
Earlier, a hospital in a rebel-held village west of Aleppo was reportedly bombed, the third medical facility to have been hit in the past 24 hours.
The Syrian Observatory said at least one person was killed in Awaijel.
The airstrikes are threatening humanitarian aid operations, according to the American International Aid Department.
If you want to provide us with any feedback, email us at [email protected]