Canadians celebrated Canada Day on July 1, Canada's equivalent of the 4th of July. Coincidentally, the New York Times just dropped a big story on a major issue with Canada welcoming in Syrian refugees. The problem? Too many Canadians want to accept Syrian refugees, and the government can't provide enough to satisfy demand.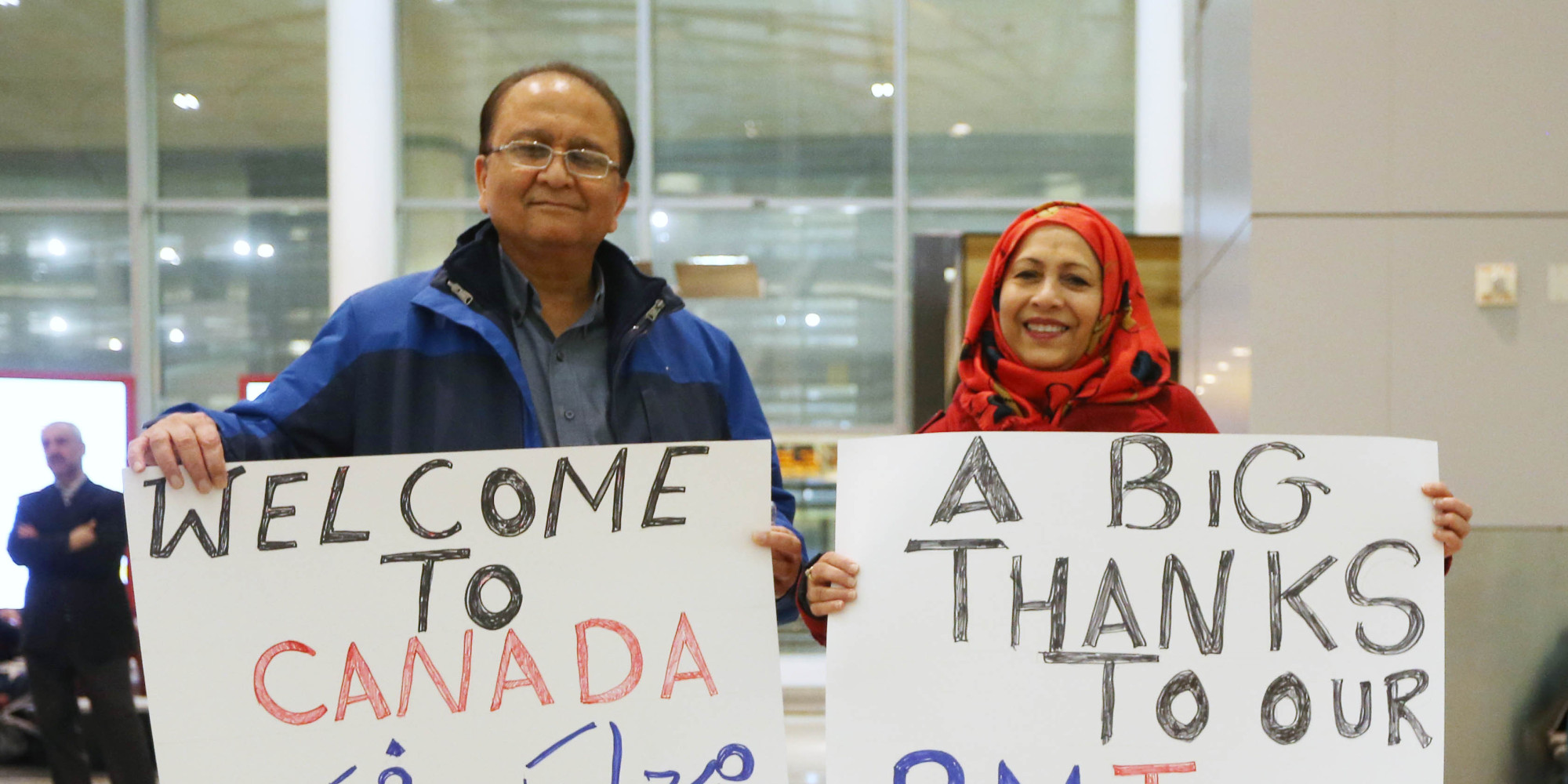 A few weeks back, a London-based think tank and charity, the Legatum Institute, ranked countries on the basis of their economy, entrepreneurship and oppurtunity, governance, and tolerance. Unsuprisingly, for the 5th year in a row, Canada was named the 'freest country in the world' with its tolerance of immigrants, minorities, freedom of expression and beliefs. In fact, an overwhelming percentage of Canadians — 92 per cent — agreed that their country is a good place for immigrants, and another 94 per cent said they believe that they have the freedom to choose the course of their own lives.
For two decades now, a land once occupied by descendants of European settlers has been importing just under 1 per cent of its population annually – 258,000 in 2012, more than five million in total – with most new arrivals coming from Asia and the Pacific. No other country on earth has done such a thing. No country brings in as many immigrants as Canada does, on a per capita basis, from as many different places. And they all get along with each other amazingly well. This kind of inclusiveness increasingly feels anomalous for the developed world — and not just because of Donald Trump and Brexit. In countries around Europe, anti-Muslim prejudice has swelled since the 2015 refugee crisis. There, far-right parties, united mostly by their strong appeal to anti-Muslim sentiment, have surged in popularity.
Many developed countries have a pro-immigration party and an anti-immigration party. In Canada, each of the national parties claims to be more pro-immigrant than the other two. Canada thus, can make an honest claim to being the most open-minded and open-hearted place on earth.
This is certainly refreshing, given the fact that many countries have recently experienced a wave of nationalism, right wing ideologies, and anti-globalisation.  So the obvious question for us to analyse is : How has Canada managed to maintain its open, diverse, and inclusive society despite global pressure? Why is Canada a bright spot in an otherwise divided world? Let take a look..
Before we go forward, we need to realise that Canada is the most tolerant nation on earth not because Canadians are more enlightened than the others. Canada is the most inclusive society in the world in large part due to certain interesting accidents of geography and history.
Canada is borderd by three oceans (the Atlantic, the Pacific, and the Arctic). It is very, very far away from anywhere except the United States. Due to the relative stability of the US, only a few illegal immigrants seep through Canada's undefended southern border; few illegal-boat people land on Canada's shores few refugee claimants arrive at Canadian airports. (Even fewer, since the Conservative Party tightened up the refugee laws.) It's definitely easier to be tolerant when you don't have millions of people next door, desperate to get in, as the United States and Europe do.
History has also played a major part in bestowing cultural inclusiveness upon the Canadian people. Canada was originally a union of the French and the English, who had been constantly at war at each other for the past 800 years. The only way to make the dominion work was to to give each nationality plenty of breathing room. That respectful distance made it impossible for Canada to gel as a nation, but it also prevented immigrants from feeling they are outsiders in some nationalist club.
Looking at the current Canadian leadership, I am sure that Canada will become even  more inclusive and diverse in the future.  Asked why half the members of his cabinet are women, Canadian Prime Minister Justin Trudeau replied with three words that spoke volumes: "Because it's 2015." Four Sikhs will serve in the new cabinet that Trudeau boasts "looks like Canada."
And he calls himself a "proud feminist." The world has not seen such a liberal and open minded leader for a long time.
Happy circumstance made Canada the vibrant, cosmopolitan, peaceful, creative and delightful hodge-podge of languages and cultures it has become. Liberal leaders have taken pains to keep Canada open and diverse. Certainly, the Canadian example towers over the recent US hate campaigns, overshadowing them with polish, sophistication, inclusiveness, and diversity.
Note:- All the opinions stated in the above article are the author's own.
To receive articles published by CurrentHow™, press the 'Follow' button at the bottom-right corner of your screen.