Here is CurrentHow's Daily Briefing™ for the 22nd of November, 2016 :-
1. 7.2 magnitude earthquake strikes off Japan :-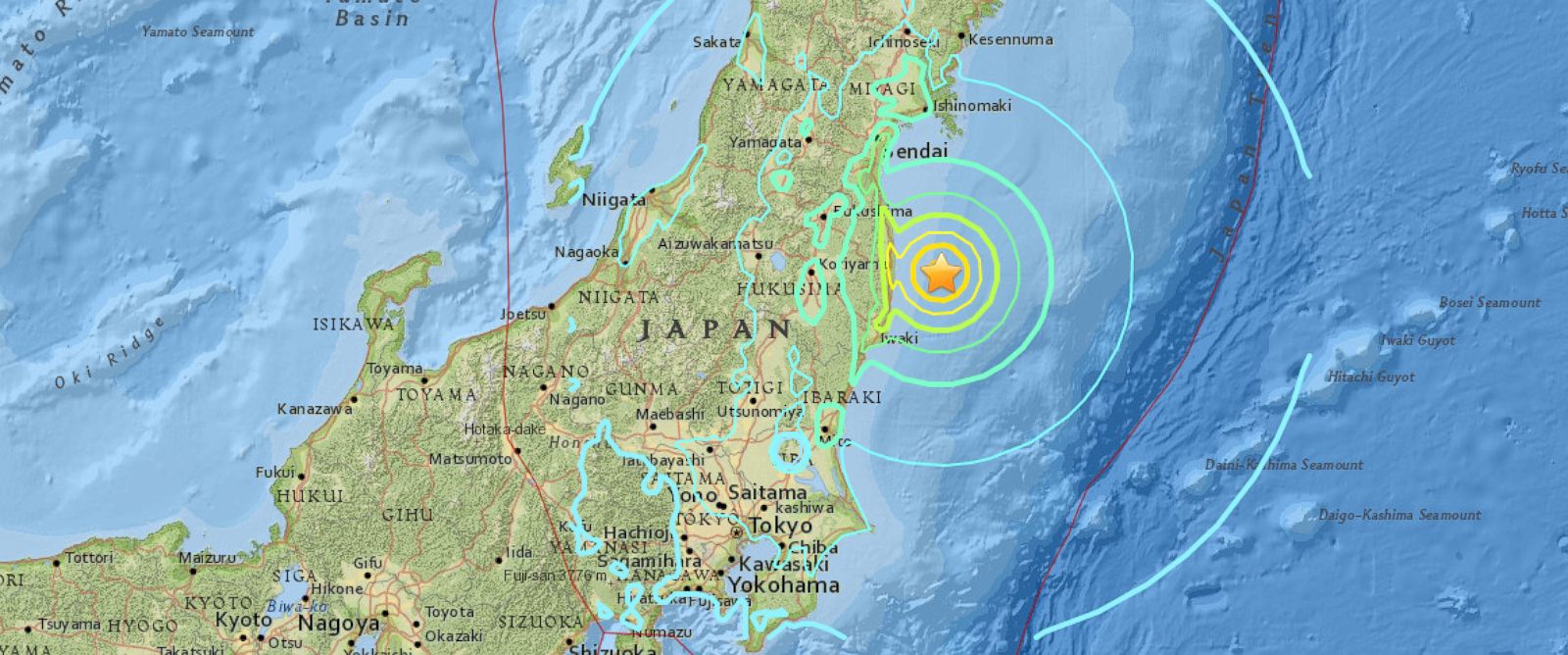 A 7.2-magnitude earthquake struck off Japan's Honshu island on Tuesday, triggering tsunami waves and bringing back traumatic memories for locals of the devastating 2011 Fukushima disaster.
Residents in Fukushima Prefecture braced for the worst after a tsunami warning was issued early Tuesday morning — along the same stretch of coast devastated by enormous waves five years ago.
In 2011, a
9.0-magnitude earthquake
— one of the worst ever to hit Japan — killed more than 20,000 people and caused tsunamis of up to 12 meters (40 feet) which swamped the Fukushima Daiichi nuclear power plant, triggering a nuclear meltdown.
2. Trump's campaign manager tells media that the Trump administration will not press charges against Hillary Clinton :-
President-elect Donald Trump's administration will not pursue further investigations of Hillary Clinton related to her private email server or the Clinton Foundation, Trump's former campaign manager Kellyanne Conway said Tuesday, a significant break from a major campaign promise.
"I think when the President-elect, who's also the head of your party, tells you before he's even inaugurated that he doesn't wish to pursue these charges, it sends a very strong message, tone, and content" to fellow Republicans, Conway said in an interview on MSNBC's "Morning Joe."
At the second presidential debate in early October, Trump threatened Clinton, saying that "if I win, I am going to instruct my attorney general to get a special prosecutor to look into your situation."
Conway said Clinton "still has to face the fact that a majority of Americans don't find her to be honest or trustworthy," but added that "if Donald Trump can help her heal, then perhaps that's a good thing to do."
"Look, I think he's thinking of many different things as he prepares to become the President of the United States, and things that sound like the campaign are not among them," she added.
During Trump's ferocious election fight with Clinton, chants of "lock her up" — referring to Clinton — became a refrain of the Republican's campaign, as he hammered the Democratic presidential nominee over her decision to use a private email server as secretary of state, and lobbed accusations of corruption and "pay to play" politics at the Clinton Foundation. Trump's
choice for National Security Adviser
Michael Flynn also led a high profile chant at the Republican National Convention of "lock her up."
Trump repeatedly brought up jailing Clinton on his own, often at raucous campaign rallies over the summer and into the fall.
3. China 56 car pile-up on icy motorway kills 17 :-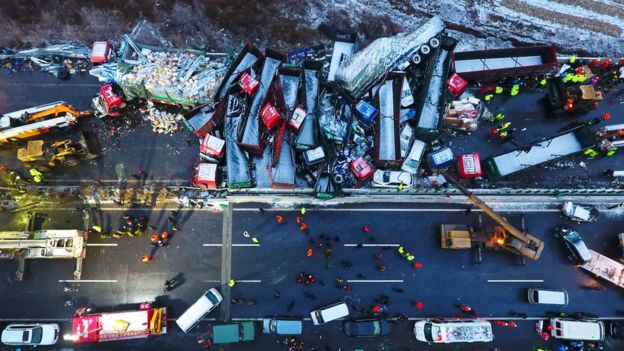 A motorway pile-up involving 56 vehicles has killed 17 people in China, according to Chinese state media.
The crash happened on Monday morning on an icy road in North China's province of Shanxi.
An additional 37 people were injured when the vehicles collided during snowy and rainy weather on the Beijing-Kunming expressway.
Images from the scene showed lorries that had been completely crushed by the impact.
One truck was thrown through the air, landing on the vehicles in front of it, while others dangled off the side of the road, above a sharp drop to the ground below.
Cranes were brought to the scene as rescuers tried to work through the wreckage.
State media has since reported that all the injured are in a stable condition.
The World Health Organization estimates that more than 250,000 people die in traffic accidents every year across China, though official government statistics report a far lower number.