Here is CurrentHow's Daily Briefing™ for the 8th of December, 2016 :-
1. Over 100 people killed as a 6.5 magnitude tremor strikes Indonesia :-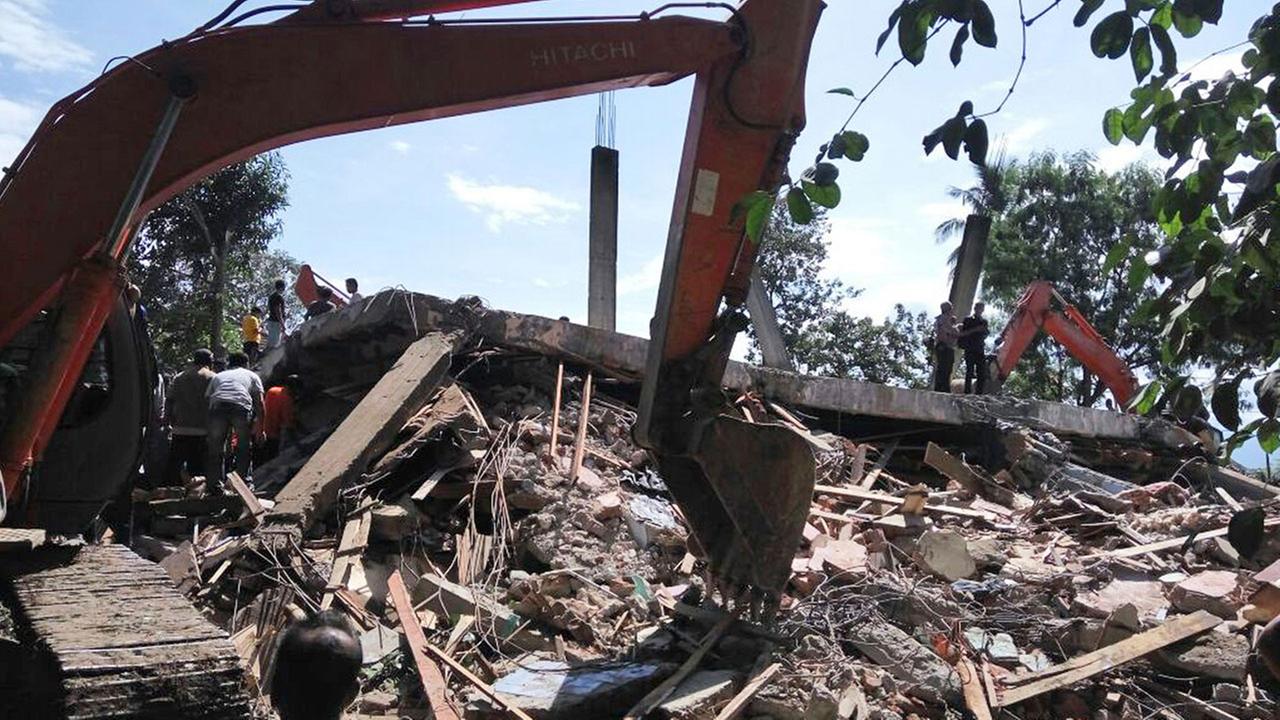 Rescuers are combing through the rubble for survivors after an earthquake Wednesday morning in Indonesia's Aceh province.
At least 102 people were killed, including young children, and 136 seriously injured, according to Indonesia's Disaster Management and Mitigation Agency.
The shallow 6.5-magnitude quake damaged homes, shops and mosques in the district of Pidie Jaya, completely destroying hundreds of structures.
Additional medical personnel have gone to the region after the Pidie Jaya hospital was damaged in the quake, which struck as residents were preparing for early morning prayers.
Indonesian President Joko Widodo ordered immediate assistance to be sent to Aceh in the wake of the earthquake.
In a statement, the International Organization for Migration said it had deployed two staff members to help coordinate assistance. No tsunami warnings or advisories were issued. The quake's epicenter was 12 miles (19 kilometers) southeast of the town of Sigli in Aceh province.
2. 48 people killed after a plane crashes in Pakistan :-
All 48 people on board a Pakistani passenger plane, which crashed in the country's mountainous north, have died, the airline's chairman has confirmed.
Pakistan International Airlines' (PIA) PK 661 went down on a domestic flight from the city of Chitral to the capital Islamabad on Wednesday.
"There are no survivors, no one has survived," Muhammad Azam Saigol told a press conference, about five hours after the plane crashed near the town of Havelian, in Khyber-Pakhtunkhwa province.
 Saigol said the ATR-42 aircraft had undergone regular maintenance and had in October passed an "A-check" certification, conducted after every 500 hours of flight operations.
"I think that there was no technical error or human error … obviously there will be a proper investigation," he said.
The military said 40 bodies were recovered and rescue efforts involved about 500 soldiers, doctors and paramedics. The flight departed from Chitral around 15:30 local time (10:30 GMT) and was expected to land in Islamabad around 16:40.
Al Jazeera's Kamal Hyder, reporting from Islamabad, said the badly burnt bodies were taken to the Abbottabad Medical Complex.
"Five bodies have been identified, but the rest are unidentifiable," our correspondent said.
Junaid Jamshed, Pakistan's singer-turned-preacher, and his wife were also on board the plane that came down near the town of Havelian in Abbottabad district.
Pakistan's Dawn News reported that 40 ambulances were dispatched from Islamabad and a helicopter will be used to put out the fire. It added that owing to darkness and the remoteness of the crash site, rescue efforts were proving to be very difficult.
3. US and Russia 'close' to deal on Syria's Aleppo :-
Russia and the United States are close to reaching an understanding on Syria's Aleppo, Russian Deputy Foreign Minister Sergei Ryabkov has said.
"In the past several days an intensive document exchange on the situation in Aleppo has taken place," Ryabkov was quoted as saying in the Interfax news agency on Thursday.
"We are close to reaching an understanding, but I want to warn against high expectations," Ryabkov added.
The Kremlin said on Wednesday that a potential US-Russia deal to allow Syrian rebels to safely leave Aleppo was still on the agenda.
Russian Foreign Minister Sergey Lavrov was due to meet US Secretary of State John Kerry in Hamburg later on Thursday after the two diplomats held brief talks on Wednesday.
Aleppo, Syria's second largest city, has been divided between government-controlled neighbourhoods in the city's west and rebel-held areas in the east since 2012.
The Syrian government and its allied forces reportedly control at least three-quarters of formerly rebel-held eastern Aleppo due to a massive military assault on the besieged area.
4. Michigan court halts recount, effectively sealing Trump's Michigan win :-
A federal judge who ordered Michigan to begin its recount effectively ended it on Wednesday, tying his decision to a state court ruling that found Green Party candidate Jill Stein had no legal standing to request another look at ballots.
The ruling seals Republican Donald Trump's narrow victory over Democrat Hillary Clinton for Michigan's16 electoral votes.
U.S. District Judge Mark Goldsmith agreed with Republicans who argued that the three-day recountmust end a day after the state appeals court dealt a blow to the effort. The court said Stein, who finished fourth in Michigan on Nov. 8, didn't have a chance of winning even after a recount and therefore isn't an "aggrieved" candidate.
"Because there is no basis for this court to ignore the Michigan court's ruling and make an independent judgment regarding what the Michigan Legislature intended by the term 'aggrieved,' plaintiffs have not shown an entitlement to a recount," Goldsmith said.
It was the judge's midnight ruling Monday that started the recount in Michigan. But Goldsmith's order dealt with timing — not whether a recount was appropriate. More than 20 of 83 counties already were counting ballots again. They reported minor changes in vote totals, although many precincts couldn't be examined for a second time for a variety of reasons.
Earlier Wednesday, the Michigan elections board voted, 3-1, to end the recount if Goldsmith extinguished his earlier order.
To give us any feedback, email us at [email protected]