Here is CurrentHow's Briefing™ for the 23rd of February, 2017 :-
1. Iraqi security forces storm Mosul airport, military base :-
US-backed Iraqi security forces closing in on the Islamic State-held western half of Mosul stormed the city's airport and a nearby military base on Thursday, state television said.
Counter-terrorism service (CTS) troops and elite interior ministry units known as Rapid Response descended on the airport early on Thursday and the nearby Ghozlani military complex, CTS spokesman Sabah al-Numan told state TV.
"Our forces started a major operation early this morning to storm the airport of Mosul and the Ghozlani base to dislodge Daesh (Islamic State) terrorists. We can confirm that the Mosul airport militarily has fallen and it's a matter of short time to fully control it," Numan said.
After ousting the militant group from eastern Mosul last month, Iraqi forces have sought to capture the airport and use it as a launchpad for an onslaught into the west of Iraq's second-largest city.
The airport and military complex, which includes barracks and training grounds and sprawls across an area close to the Baghdad-Mosul highway was captured by Islamic State fighters when they overran Mosul in June 2014.
Loss of Mosul could spell the end of the Iraqi side of IS's self-styled caliphate, which it declared from the city after sweeping through vast areas of Iraq and Syria.
The campaign involves a 100,000-strong force of Iraqi troops, Kurdish fighters and Shi'ite militias.
Forces have made rapid advances since the start of the year, aided by new tactics and improved coordination, military officials say.
2. Seven Earth-like planets found : NASA :-
Seven planets, with mass similar to the Earth and orbiting around a dwarf star the size of Jupiter, just 39 light years from the Sun, have been spotted by scientists. The planets' temperatures are low enough to make possible the presence of liquid water on their surface.
In May last, the scientists found three planets passing in front of star TRAPPIST-1. On further monitoring of the star from the ground and space, they found four more exoplanets orbiting it.
This is the first time we have so many Earthlike planets found around a star. The star is low-mass and small," Dr. Gillon said at a press briefing. "The seven planets could have some liquid water and maybe life. They are found in the habitable zone of the star. This is the first time we have found so many planets in the habitable zone of a star."
"The scientists have been able to make precise mass measurement of six of the seven planets. Though this is preliminary, they do indicate that the planets are terrestrial with liquid water. "The seven planets are suitable for detailed atmospheric study," said Dr. Gillon. "The architecture suggests that they formed farther from the star and migrated towards it."
The four newly discovered planets orbit around the star every 4.04 days, 6.06 days, 8.1 days and 12.3 days respectively; the orbital period of two of the three planets discovered last year are 1.51 days and 2.42 days respectively.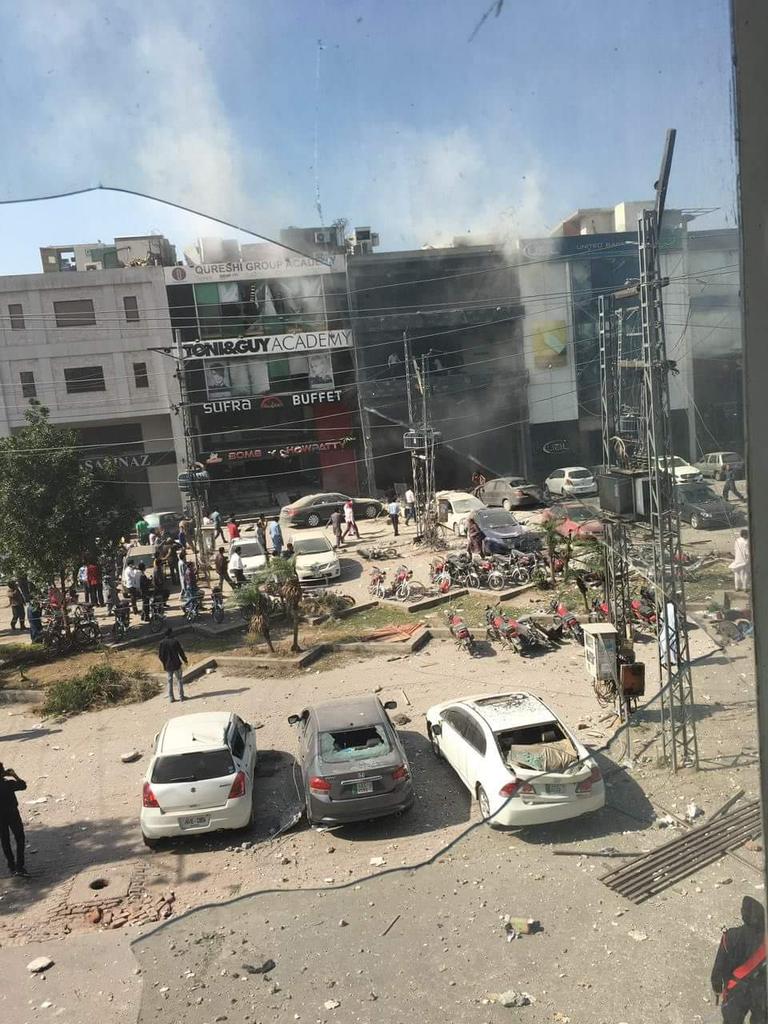 A powerful explosion in an under-construction building in Lahore's busy Defence Y Block Market left 10 people dead and more than 20 injured on Thursday.
There were conflicting reports regarding the nature of the blast. Punjab government authorities initially claimed that the blast was the result of a "generator explosion", but multiple sources, including Nayab Haider, a spokesman for Punjab police, later said the explosion was caused by a bomb.
A spokesperson for the Punjab Counter-Terrorism Department (CTD) corroborated the claim, saying that the blast "seems to have been made [sic] by some explosives".
"It will become clear later whether it was IED timer [a timed improvised explosive device] or [a] remote-controlled device [and] whether the restaurant itself was [the] target or the explosive went off in transit," the spokesperson said.
"Since building has collapsed, true picture will emerge later on," the spokesperson added. "Info will be shared with media as early as possible."
Edhi sources confirmed that 10 people had died, with two bodies later recovered from the rubble.
The area where the first blast occurred is a busy locality with several commercial offices and eateries. Footage shows nearby offices including HBL, Toni and Guy, Gloria Jeans, Bombay Chowpatty, Jalalsons among others.
This is the 7th blast in Pakistan in a week.
4. North Korea lashes out at only ally, China :-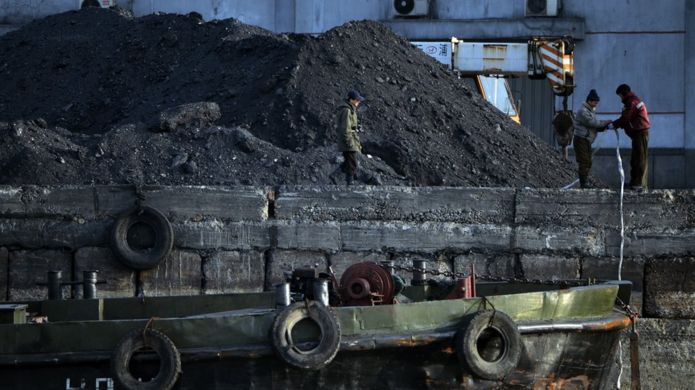 North Korea has lashed out at its only international ally, China, accusing it of giving in to American demands.
Last week, China announced a ban on coal imports during 2017, in response to North Korea's continuing ballistic missile tests.
The statement did not name China, but referred to a "neighbouring country" which "often claims" to be friendly.
"This country, styling itself a big power, is dancing to the tune of the US," the state-run news agency said. In a direct reference to the ban on imports, the statement said China had "taken inhumane steps such as totally blocking foreign trade", which would help its enemies "to bring down the social system" in North Korea.
The country relies on the coal trade with China for cash income. Although China backs North Korea, alone among the international community, it has been a critic of its nuclear programme, and has backed UN sanctions against it.
Its ban on coal imports came a week after North Korea tested an intermediate-range ballistic missile, in defiance of UN Security Council resolutions. The following day, Chinese media reported that a coal shipment from Korea worth $1m (£0.8m) had been stopped at Wenzhou port, on China's eastern coast, before the ban was officially announced a few days later.
North Korea claims to have advanced nuclear capabilities that have never been verified. The country said it created a nuclear weapon in just a few years without any external aid.
If it successfully created a fully functional inter-continental ballistic missile, it could conceivably threaten the United States – about 9,000 km (5,500 miles) away – as well as closer neighbours. But the government remains defiant in the face of international pressure.