Here is CurrentHow's Briefing™ for the 11th of April, 2017 :-
1. Stockholm attack : Rakhmat Akilov has confessed, says lawyer :-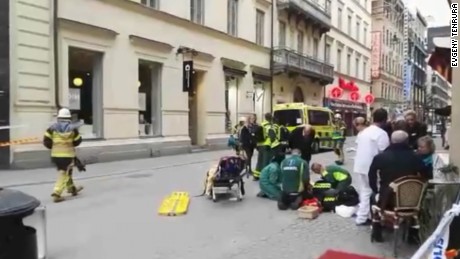 Rakhmat Akilov, an Uzbek, who allegedly rammed a truck into a department store in central Sweden which killed four people has confessed his crime, his lawyer said.
Rakhmat Akilov hijacked a beer truck and drove it into the Ahlens department store on Friday afternoon in Stockholm's busy shopping street. The attack resulted in two Swedes, a British man and a Belgian woman being killed and left fifteen injured. Eight people still remain in hospital.
Akilov appeared in court today and was asked by the judge early on to remove the sweater from his head but he made no comment at the start of the hearing. His lawyer, Johan Eriksson, told the court that his client had admitted the crime. The judge then ordered the hearing to proceed behind closed doors.
His lawyer later revealed that Akilov has described his motives to authorities, but the judge had ordered the lawyer not to discuss details of the case in public.
"He has not just confessed. He has provided information, he is answering questions,"
Police have said it could take up to a year to complete the initial investigation into the attack.
Authorities say Akilov has expressed sympathies with extremist organisations. Security services have said that he had figured in intelligence reports but they had not viewed him as a militant threat.
A Facebook page appearing to belong to him showed he was following a group called "Friends of Libya and Syria", dedicated to exposing "terrorism of the imperialistic financial capitals" of the United States, Britain and Arab "dictatorships".
2. Philippines : 9 killed as IS-allied Abu Sayyaf militants attack tourist island :-
Nine people including four Philippine security officials were killed Tuesday during clashes with the Abu Sayyaf kidnap group on a popular resort island as millions prepare to travel for the Easter holiday.
The incursion on Bohol island would be the first on a key Philippine tourist destination in recent years by the group which pledges allegiance to the Islamic State and often targets foreigners in the lawless southern Mindanao region.
Five gunmen were killed while four assault rifles and an improvised explosive device were recovered in the fighting, officials said.  Just days earlier Australia and the US warned their citizens about possible "terrorist" kidnappings in Bohol or nearby Cebu island.
"We're quite worried… we are afraid of hostage situations," said Khent Guimalan, who works at the front desk of the upscale Bohol Beach Club.
"The mayor and police have tightened security. There's a checkpoint everywhere," Guimalan told AFP by phone from the Panglao tourist area, where she said hotels were fully booked until next week.
Following the clash authorities distributed photos of suspected Abu Sayyaf members asking locals to report any suspicious activity, according to Guimalan. Local officials said the militants had used fast boats Monday to reach a village where they squared off against security forces early Tuesday.
Three soldiers and one policeman were killed in the fighting, according to a joint statement from the region's military and police.
"The clearing operations are ongoing and we are pouring in more forces to help and assist," Padilla, the military spokesman, added. The authorities said sporadic fighting continued at sundown.
Bohol provincial governor Edgar Chatto said the violence was isolated in one village, where he said an unspecified number of residents had already fled to safety in nearby areas.
"I am very disappointed that these elements coming out of nowhere are trying to destroy the lives of people living in peace," Chatto told AFP.  The Abu Sayyaf, also blamed for deadly bombings, has pledged allegiance to the Islamic State movement that holds large swathes of Iraq and Syria.
Over the past year the Abu Sayyaf has been expanding its activities, boarding commercial and fishing vessels off their southern island stronghold of Jolo, near Malaysia, and abducting dozens of foreign crew members. They beheaded a German tourist earlier this year and two Canadian tourists last year. All three were snatched at sea.
3. G7 agrees no Syria solution with Assad in power : Italy :-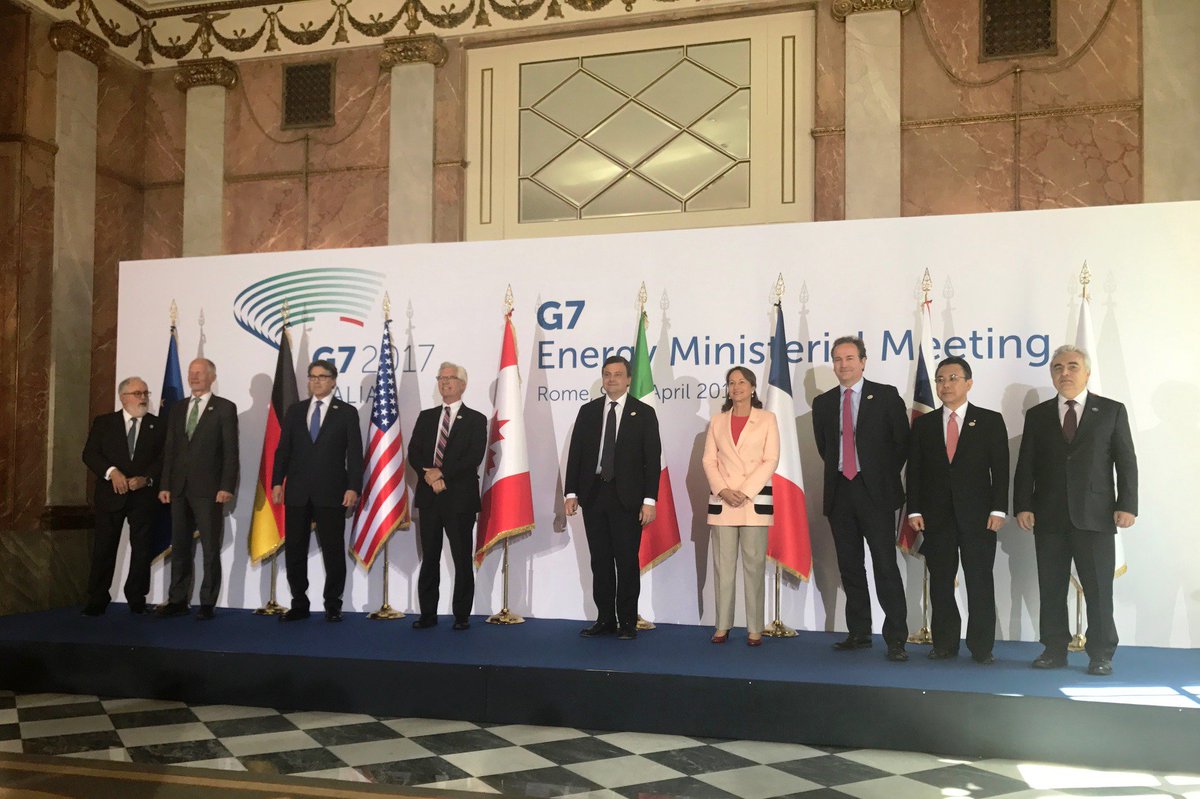 G7 foreign ministers insist there can be no peace solution for war-torn Syria with President Bashar al-Assad in power, French Foreign Minister Jean-Marc Ayrault said Tuesday.
The ministers, meeting in Italy as US Secretary of State Rex Tillerson readies for crunch talks in Moscow, were agreed that "no future in Syria is possible with Bashar al-Assad", Ayrault told reporters.
He said the message for Russia was: "That's enough now. There must be an end to hypocrisy and a very clear return to the political process".
"This is not an aggressive stance towards Russia, rather a hand out-held, with clear intentions," he said.
The United States has hardened its stance on Damascus since a suspected chemical weapons on a rebel-held Syrian town that killed at least 87 civilians and triggered a retaliatory US bombing raid on a Syrian air base.
The West is also pushing for Russia to rein in the Syrian regime, with the war now in its seventh year.
Ayrault was speaking at the close of the two-day ministerial meeting of the G7 which groups Britain, Canada, France, Germany, Italy, Japan and the United States.
The group also held a special meeting on Syria on Tuesday with counterparts from Jordan, Qatar, Saudi Arabia, Turkey and the UAE.
Tillerson headed from Italy to Russia, where he is set to meet with his Russian counterpart Sergei Lavrov.
4. Massive fire guts France's Grande-Synthe migrant camp :-
A huge fire, apparently started deliberately, tore through the Grande-Synthe migrant camp near the northern French city of Dunkirk late Monday, reducing it to "a heap of ashes", the regional chief said.
Firefighters said at least 10 people had been injured in the blaze at the camp, which was home to some 1,500 people, mostly Iraqi Kurds, living in closely packed wooden huts.
"There is nothing left but a heap of ashes," Michel Lalande, prefect of France's Nord region, told reporters at the scene as firefighters continued to battle the flames which were visible from several kilometres (miles) away.
"It will be impossible to put the huts back where they were before."
The fierce blaze destroyed most of the 300 huts in the camp and had still not been extinguished at 2:00 am Tuesday (0000 GMT).
The migrants were evacuated and would be rehoused in emergency accommodation, the prefect said, adding that the Dunkirk suburb of Grande-Synthe had already made two gymnasiums available.
Lalande said the blaze had been started after a fight on Monday afternoon between Afghans and Kurds at the camp that had left six injured with knife wounds.
"There must have been fires deliberately set in several different places, it is not possible otherwise. It seems that it is related to fights between Iraqis and Afghans," said Olivier Caremelle, chief of staff of Grande-Synthe mayor Damien Careme, an environmentalist who supported the building of the camp last year.
"What I can see for myself is that everything has burned down. There is a communal kitchen and the information point, but it`s impossible to walk through the camp and get a really accurate idea of the extent of the damage," Caramelle said/
Fights between the migrants continued after midnight, with riot police struggling to contain them and occasionally being pelted with stones, according to an AFP correspondent.
"No one is able to explain how these events could have happened," said Lalande.
"The population of the Grande-Synthe camp has swelled since the destruction last October of the squalid "Jungle" camp near Calais, about 40 kilometres (25 miles) away.
According to several witnesses, disagreements arose after an increase in the number of Afghans who arrived from the "Jungle" camp.
The Afghans were apparently unhappy at being put up in the communal kitchens while the Kurds slept in chalets.
Their arrival had increased tensions, according to Caremelle.
There have been several violent incidents at the Grande-Synthe camp, with police intervening last month after five men were injured in a fight. Another man was stabbed in November.
French officials had said in mid-March that security forces were planning to start dismantling the camp following clashes at the site.
The camp, built by the humanitarian group MSF (Doctors Without Borders), opened in March 2016 over the objections of the central government.
For more than a decade France's northern coast has been a magnet for refugees and migrants trying to reach Britain, with French authorities repeatedly tearing down camps in the region.
Migrants gather along the northern coast in France seeking to break into trucks heading to Britain or pay smugglers to help them get across the Channel.
The issue is a constant source of friction between Britain and France and an embarrassment for the French government, which has been criticised by the United Nations refugee agency for failing to provide adequate accommodation.
5. China executed more people in 2017 than rest of the world combined : Amnesty :-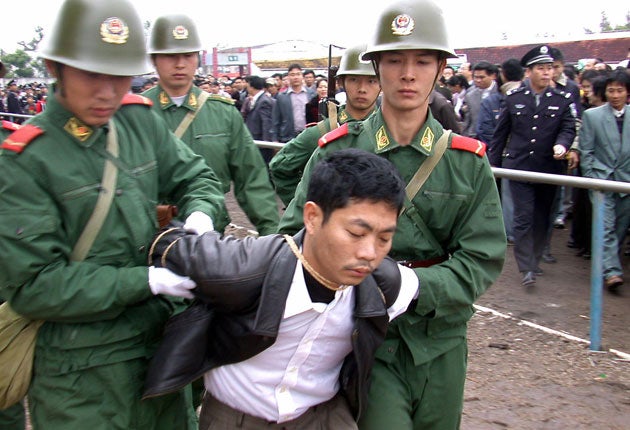 China executed more people last year than the rest of the world combined, Amnesty said Tuesday, defying a global decline with thousands of killings that have disproportionately targeted poor citizens.
Even as executions have dropped by more than a third globally, China's death penalty rate is "shockingly high" although the full extent of the secretive practice is unknown, Amnesty International said.
While President Xi Jinping's much-hyped corruption crackdown has seen many high-ranking figures sent to jail, their death sentences have often been commuted.
Meanwhile ordinary people caught in the crosshairs of the law have not been so lucky, it said.
Farmers were more frequently sentenced to death than any other group in China, Amnesty said in a report that sought to lift the veil on the workings of the system.
China's ruling Communist Party regards execution figures as a state secret, meaning that hundreds of death sentences are omitted from the public database of court verdicts.
"China is really the only country that has such a complete regime of secrecy over executions," Amnesty's East Asia director Nicholas Bequelin said at a press conference in Hong Kong.  "Probably the reason is the numbers are shockingly high", he added.
Although local media reports estimated that at least 931 individuals were executed between 2014 and 2016, only 85 of them were found in the online database, Amnesty said.
Estimates from other rights groups also puts the number of annual executions in China in the thousands.
From arrest to execution, the process is characterised by secrecy and speed: a 2016 report from US-based Dui Hua
Foundation said China's average death row prisoner waits only two months before being executed.
Dui Hua estimates that there were approximately 2,000 executions in China in 2016, down from 2,400 in 2013 and some
4,000 in 2010 — following legal reforms that improved oversight.
Concerns over wrongful convictions have grown in recent years, fuelled by police reliance on forced confessions and the
lack of effective defence in criminal trials. Chinese courts have a conviction rate of 99.92 per cent.
The nation's top judge, Zhou Qiang, apologised in 2015 for past miscarriages of justice, saying: "We feel deep remorse for wrongful convictions".
Public anger has mounted over miscarriages of justice, including a high-profile case that saw a teenager in Inner Mongolia wrongfully convicted and executed for rape and murder in 1996.
Hugjiltu was put to death two months after the woman was killed and was finally exonerated nine years later when a serial killer confessed to the crime.
Despite Chief Justice Zhou's call to "correct" mistakes, experts say recent reforms have not been widely implemented.
"Coerced confessions are supposed to be excluded from evidence. In practice, however, the police have unchallenged
discretion to… extract confessions by detaining and torturing suspects for long periods," New York University professor
Jerome Cohen told AFP.
Even cases which provoke widespread anger and online petitions calling for death sentences to be revoked are not exempt. Farmer Jia Jinglong was sentenced to death for killing a village official with a nail gun after his home was demolished weeks before his wedding day in 2013.
Jia was beaten and denied compensation for his house, the state-run Global Times reported, and the case prompted fury in China, where land seizures and forced evictions of villagers by local officials have become a major source of social
resentment. But despite the public outcry and calls from legal experts to commute his sentence, he was executed last November.
Only a handful of countries still use the death penalty with regularity. The United States executed 20 people last year, the lowest figure for the country since 1991.
All other countries together executed at least 1,032 people last year — a decline of 37 percent compared to 2015. Of those, 87 per cent took place in just four countries – Iran, Saudi Arabia, Iraq and Pakistan.