Here is CurrentHow's Briefing™  for the 13th of April, 2017 :-
1. New satellite images show North Korea ready for another nuclear test :-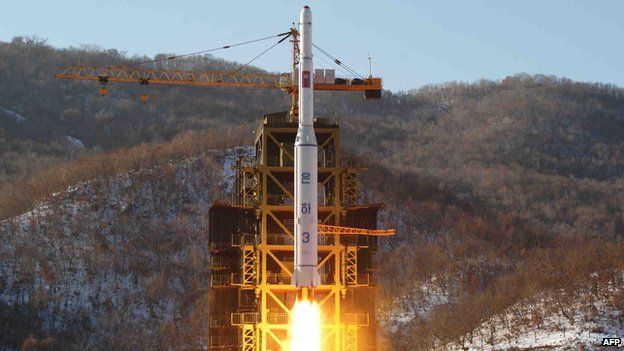 Satellite photos show North Korea's nuclear base prepared and ready for a new test, something that would add to the rising tension in the peninsula, according to specialist website 38North dedicated to North Korea Thursday.
The photos of North Korea's Punggye-ri nuclear test site taken on Wednesday and analyzed Thursday show continued activity around the North Portal (where earlier tests were conducted), new activity in the Main Administrative Area, and a few personnel around the site's Command Center.
The analysis indicates that the volume of water that has been drained during the past weeks to keep the north gallery tunnel dry, has reduced in the last 10 days.
No changes were observed in the spoil pile, so the excavation process might already be complete at the base located in Kilju County (Northeast).
Experts have warned of continued activity in Punggye-ri for weeks and fear North Korea may soon carry out its sixth nuclear test, especially as important events are approaching with the country celebrating the fifth anniversary of Kim Jong-un's transition to power.
In addition, the hermit state will also commemorate the 105th anniversary of the birth of its founder, Kim Il-sung, on Saturday and the 85th anniversary of the founding of the Korean People's Army on April 25.
These celebrations coincide with increased tension in the peninsula after the United States responded to the most recent North Korean missile launch by sending a nuclear-powered aircraft carrier to the peninsula.
Following the US President Donald Trump's arrival at the White House in January, Washington said it would change its strategy to end North Korea's nuclear weapons program.
The US' recent offensive with cruise missiles at a Syrian airbase, apparently intended to warn Pyongyang, and Washington's reference of studying the prospect of a preemptive strike on North Korea also added to the mounting tension.
Trump again urged his Chinese counterpart, Xi Jinping, during a telephone conversation on Wednesday to increase the pressure on the Stalinist regime, so that the US does not have to resort to making tough decisions in this regard.
2. AT&T's $85.4 billion deal for Time Warner wins EU approval :-
AT&T Inc has won approval from the European Commission for its planned $85.4 billion acquisition of Time Warner Inc, the number two US wireless carrier said on Wednesday.
The merger was widely expected to be cleared in Europe but still requires approval from the US Department of Justice. The deal is expected to close by the end of the year, AT&T said.
During his election campaign, US President Donald Trump had said that he opposed the merger, and in January, a transition official told Reuters that Trump was still against the deal.
The US Federal Communications Commission does not expect to review the deal, a spokesman for the agency said last month.
The Justice Department, which is reviewing documents submitted on the proposed merger, has to prove a proposed deal harms competition in order to block it.
"I think what everybody is waiting for is (to see) whoever will become head of the anti-trust division of the Department of Justice," said Roger Entner, an analyst at Recon Analytics.
AT&T shares rose 0.3 per cent to $42.21 in morning trading.
3. New Zealand braces for second major stop in two weeks :-
New Zealand on Thursday braced for the tail wind of a cyclone as authorities evacuated seaside areas, closed schools and warned people to reconsider their Easter holiday plans.
The remainder of Cyclone Cook, which had killed one person this week in New Caledonia, was expected to make landfall in New Zealand's North Island on Thursday evening.
The country's meteorological service issued severe weather warnings for the upper North Island and warned of landslides, flooding and wind damage from gusts of up to 150 kilometres (93.2 miles) per hour.
"We're worried," Tony Bonne, the mayor of Whakatane district, one of the areas expected to bear the brunt of the storm, said on local radio.
Seaside areas of the Coromandel Peninsula, north of Auckland were being evacuated and people told to take shelter in Civil Defence centres, although disaster management agency said it did not yet know how many people would have to leave their homes.
More than 100 schools were shut and universities in Auckland were closing early on Thursday.
Disaster authorities asked people to avoid hardest-hit towns and reconsider their travels over the four-day Easter weekend.
National airline Air New Zealand warned of "significant disruption" from the weather with many flights likely to be delayed or cancelled and the New Zealand Transport Agency said it was considering closing the Auckland Harbour Bridge, a major thoroughfare in the country's largest city.
The tail-end of another powerful cyclone, Debbie had already slammed the country last week, wreaking havoc and leaving the town Edgecumbe flooded by thigh-high water with many people still unable to return to their homes.
4. Gas attack a 'fabrication' for US to attack us, says Syria's Assad :-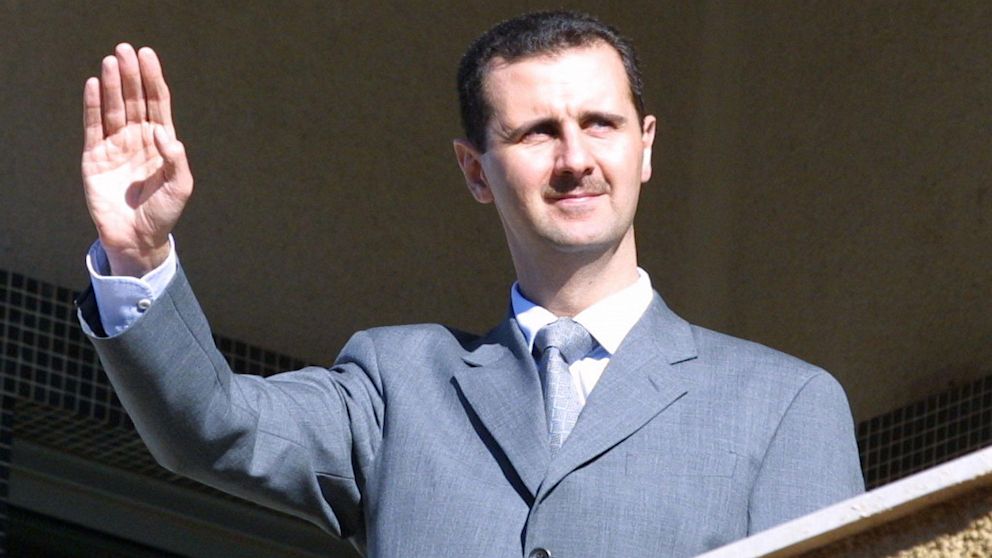 Syria's President Bashar al-Assad said a suspected chemical weapons attack was a "fabrication" to justify a US strike on his forces, in an exclusive interview with AFP in Damascus.
The embattled leader, whose country has been ravaged by six years of war, said his firepower had not been affected by the attack ordered by US President Donald Trump, but acknowledged further strikes were possible.
Assad insisted his forces had turned over all their chemical weapons stocks years ago and would never use the banned arms.
The interview on Wednesday was his first since a suspected chemical weapons attack that killed dozens of civilians in the rebel-held town of Khan Sheikhun.
"Definitely, 100 percent for us, it's fabrication," he said of the incident.
"Our impression is that the West, mainly the United States, is hand-in-glove with the terrorists. They fabricated the whole story in order to have a pretext for the attack," added Assad, who has been in power for 17 years.
At least 87 people, including 31 children, were killed in the alleged attack, according to the Britain-based Syrian Observatory for Human Rights monitor.
But Assad said evidence came only from "a branch of Al-Qaeda," referring to a former jihadist affiliate that is among the groups that control Idlib province, where Khan Sheikhun is located.
Images of the aftermath, showing victims convulsing and foaming at the mouth, sent shockwaves around the world.
But Assad insisted it was "not clear whether it happened or not, because how can you verify a video? You have a lot of fake videos now."
"We don't know whether those dead children were killed in Khan Sheikhun. Were they dead at all?"
He said Khan Sheikhun had no strategic value and was not currently a battle front.
"This story is not convincing by any means."
The Organisation for the Prohibition of Chemical Weapons (OPCW) has begun an investigation into the alleged attack, but Russia on Wednesday blocked a UN Security Council resolution demanding Syria cooperate with the probe.
And Assad said he could "only allow any investigation when it's impartial, when we make sure that unbiased countries will participate in this delegation in order to make sure that they won't use it for politicised purposes."
He insisted several times that his forces had turned over all chemical weapons stockpiles in 2013, under a deal brokered by Russia to avoid threatened US military action.
"There was no order to make any attack, we don't have any chemical weapons, we gave up our arsenal a few years ago," he said.
"Even if we have them, we wouldn't use them, and we have never used our chemical arsenal in our history."
The OPCW has blamed Assad's government for at least two attacks in 2014 and 2015 involving the use of chlorine.
The Khan Sheikhun incident prompted the first direct US military action against Assad's government since the war began, with 59 cruise missiles hitting the Shayrat airbase three days after the suspected chemical attack.
Assad said more US attacks "could happen anytime, anywhere, not only in Syria."
But he said his forces had not been diminished by the US strike.
"Our firepower, our ability to attack the terrorists hasn't been affected by this strike."